Label Designing and Printing Software Platforms play a significant role in product branding and marketing. An attractive label determines whether the consumer will be interested in your products or consider other company products.
So, you must take special care while designing your merchandise labels. But we know it becomes hectic and costly to do so. A Lable Printing software will do the work easily and even without spending an extra penny.
However, before blindly choosing any software, it is better to do some research on its usability. You must choose software that will be both cost and time-efficient to use. Moreover, the capabilities and functionalities must also be checked before opting for label printing software.
The task is maybe a bit stressful for a busy man. So, to make your work easy, we present a list of the best label printing software with the best-in-class functionalities to design marketable labels.
Also Read- Best Free Envelope Printing Software
List of Best Label Printing Software for Windows
Gimp

Inkspace

SSuite Label Printer

Avery Design and Print

Krita

LibreOffice

Paper Label Maker

Open Office
1. Gimp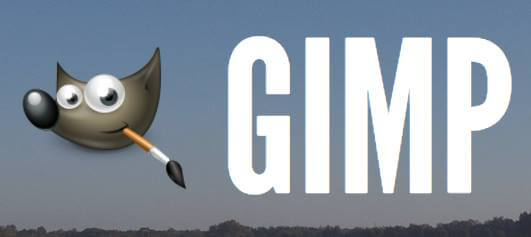 Gimp is a professional software for creating and printing different labels like CD labels, badges, business cards, and other labels. The best part of the Gimp label printer is to insert QR codes and bar codes with images and other modifications on their labels. Moreover, you can also import data from external sources like Excel, my SQL, or Oracle in the software.
Price: Free
Gimp has a clear user interface with an easy usage process to enable users to do their work without distractions. Finally, the software is open-source and free to use.
2. Inkspace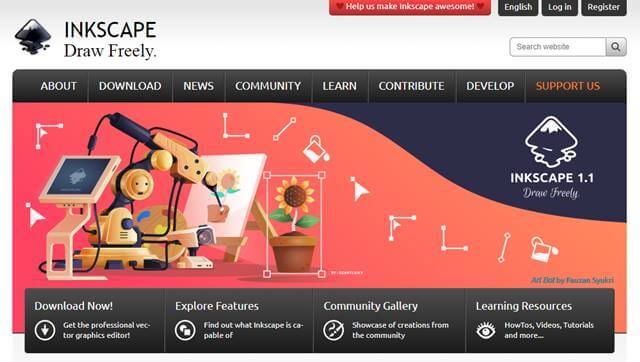 If you want an easy-to-use label design software, then Inkspace will be a perfect choice. You can make stunningly attractive designed labels using the free templates available inside the software. Apart from labels, you can also create business cards, CD/ DVD stickers, brochures, etc., with Inkspace.
In addition to pre-design templates, you can also import data from MS Excel or MS Access to include in your label. Finally, it results in several downloadable formats like PNG, SVC, PDF, and others.
Price: Free
3. SSuite Label Printer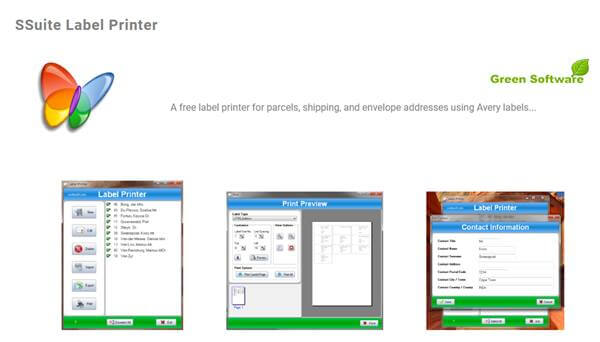 This is utility software for designing customized labels for professional purposes. The SSuite is a complete package of different software, including address, envelope, mail merge, and QT Writer Express. You can use the software without any tutorial as all the options are will segregated on the interface.
The label designs present in the SSuite are all designed by renowned graphic artists and are mainly free to use. However, you can also design your own label by using the different components available.
Price: Free
4. Avery Design and Print

It is a widely used label printing platform that you can use to design and print stunning labels. Avery Design and Print lets you prepare label sheets, name tags, and business cards. In addition, there are lots of free usable templates present in the software, allowing many customizations to its users.
You will also get free access to its photo gallery, where you will find thousands of images to be used with a label. Above all, the label printing platform is web-based, so you don't have to download it to use it.
Price: Free
5. Krita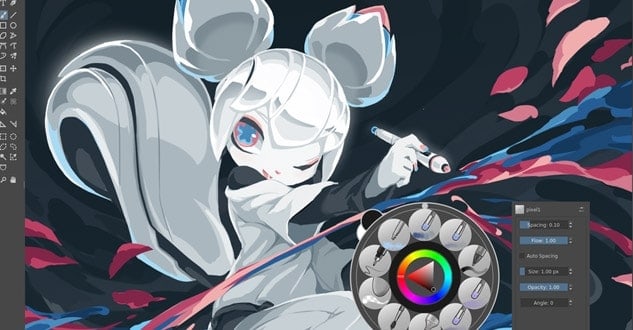 It is another software designed to conveniently design barcode, shipping, and merchandising labels, for small and medium businesses. Krita has a powerful build quality featuring thousands of predefined label formats to use. Moreover, Krita is capable of directly fetching data from third-party software.
The software takes very little time to prepare a professional label design. In addition, you can directly get print out from external barcode printers using this software.
Price: Free
6. LibreOffice

If you want to create labels for your business Merchandise by importing data from an external database, LibreOffice will help you out. You can insert images, barcodes, QR codes, serial numbers in your labels using Label Printer. There are also some additional features available inside it to make your work convenient.
It also has the option to print different labels with the same kind of information more than once. All over, it is a must-have label printing software to use.
Price: Free
7. Paper Label Maker
Our next inclusion is an amazing software designed for creating labels and business templates. The software has all the required features with an easily navigable interface. For example, you can use it to insert horizontal and vertical bar codes in labels along with different elements.
Paper Label Maker also allows you to insert different images, logos, text, etc., in your label. The unique software is free to download and use.
Price: Free
8. Open Office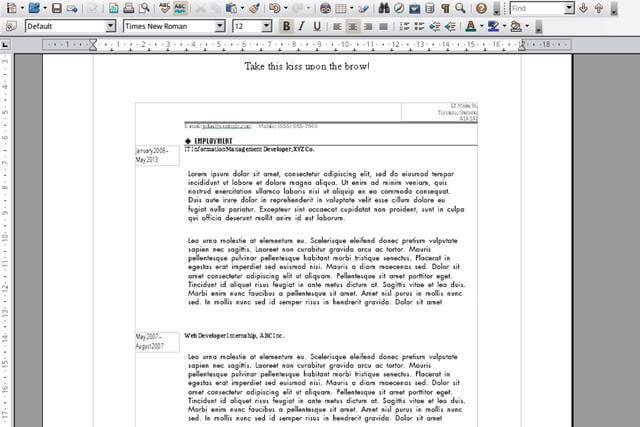 This is another open-source software that you can use to design and print professional labels with a low budget. You will get a template package that is to be downloaded separately to design pre-plant labels. There are also some options to insert images, font work, text, graphics, etc., in OpenOffice.
The label printing software outputs ODT, OTT, SXW, PDF, and other downloadable formats. You can also instantly print your labels using a printer. 
Price: Free