For calling any International mobile or telephone number, it was necessary to have a VoIP service. But now, with the introduction of the internet day by day, the usage of conventional mobile networks has decreased. So now, one can make national and international calls worldwide free of cost with the help of VoIP apps.
These apps make it convenient to call a mobile or telephone number at any physical location over the internet. And the only thing one needs is good network connectivity and the same VoIP app installed on the device of both the caller and the receiver. Apart from voice calling, these apps also provide some other features.
A modern-day VoIP app can be used to make high-quality video calls and conference calls without incurring any extra charges. There are many free and paid VoIP apps that one can use. The list below contains some such apps that can make internet calls to national and international numbers.
Best VoIP Apps for Android and iPhone (iOS) in 2023
WhatsApp

Telegram Messenger

Facebook Messenger

Skype

Hangouts (Google Chat)

Viber Messenger

IMO

FaceTime
1. WhatsApp
While talking about free connectivity features, we cannot just ignore WhatsApp. Initially, an online chatting app, WhatsApp, can now be used as an internet calling app to make calls to any part of the world. All you need is good internet connectivity and a registered WhatsApp number.
The best thing is to make video calls and voice calls using the app. In addition, the video call can accommodate eight members at a time. However, the voice call is limited to two persons only. So next time, if you want to call a friend residing abroad, consider this convenient app.
2. Telegram Messenger
Like WhatsApp, Telegram was also initially a chatting platform, but now one can use it as a VoIP app for making calls worldwide. Moreover, the app is very much convenient for transferring large files. Coming back to its calling feature, it allows 1000 participants to join a video call.
Although only 30 participants can broadcast content on the call, the best aspect of Telegram is its privacy features. For example, if you call an unknown person through Telegram, he will not access your contact number but only your Telegram ID. Telegram is available for both Android and iOS devices.
3. Facebook Messenger
Did you know that your very own Facebook Messenger also serves the purpose of the VoIP app to make calls worldwide? First, however, you and the person you want to call must have the Messenger app installed. The most significant advantage of Facebook Messenger is that it doesn't require a telephone number.
There are many additional features for using Facebook Messenger, like applying filters while making video calls. But the calling features contain bugs that cause inconvenience. Still, the app will stay on top of many other VoIP calling apps on the list due to its trustworthiness.
4. Skype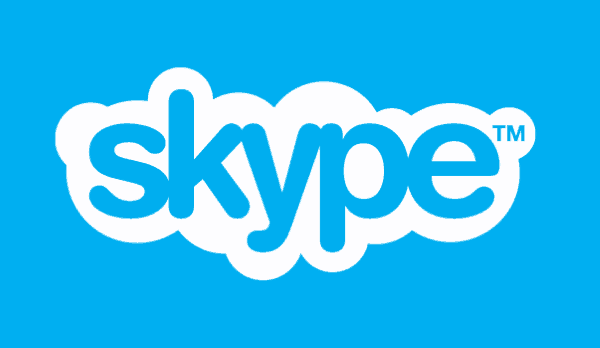 One of the oldest VoIP calling apps is Skype. The app started its journey in 2003 and still manages to be on top of the best VoIP calling apps list. Skype is primarily famous for its high-quality video calls and group calls.
However, the voice calling feature in the app is also decent and lag-free. On top of that, you can use Skype to call a person who is not using the app. This ensures unlimited international connectivity. But like WhatsApp and Telegram, Skype is not free and offers in-app purchases.
5. Google Hangouts
Another excellent VoIP calling app that you may try out is Hangouts. The app is presented by Google and is known for its vast user base. Besides calling, Hangouts can also be used for cross-platform texting, i.e., sending messages from iOS to Android and vice versa. 
Group video calls made through Hangouts can add up to 10 people. This gives it an edge over WhatsApp which can only accommodate eight people simultaneously. In addition, all your Google contacts will automatically be synced with the app. Hangouts can also call a non-Hangouts user, but standard charges may be applied for it. 
6. Viber Messenger
It is a simple VoIP app that offers some unique features for making international calls for free. Unlike other VoIP apps, Viber will give you a personal telephone number that can be used to make and receive calls. Additionally, users will be mesmerized by the high-quality video calls through Viber.
The app claims to provide crystal clear audio, and according to user experience, the claim is very valid. But unfortunately, the fantastic app gets overshadowed by the popularity of WhatsApp and Messenger. So if you are not trusting other VoIP apps, then Viber can be your choice.
7. IMO Video Calls and Chats
This is the latest inclusion in the list of best VoIP calling apps. The sleek app makes high-quality video calls to any part of the world. However, the caller and the call receiver must have the Imo app installed on their device for it. You can use it to make a conference call having 20 members at a time.
Moreover, if you don't have good internet connectivity and rely on a 2G or 3G network, the instant messaging function will help you out. The text messaging feature is specially designed to work with weak internet connections. Imo has made a place in our list of best VoIP calling apps for these unique features.
8. FaceTime
FaceTime must be your option if you want a dedicated iOS app for VoIP calls. It offers tons of features related to video calling and voice calling. For example, one can share their device's screen while on a video call. In addition, a person can also join video calls through his Browser in case he doesn't have an iOS device.
Additional features like noise cancellation while using hands-free, mute chats, etc., are also there to diversify the app's functionality. According to the user review, the video and audio quality of FaceTime are satisfactory while using a decent internet connection. However, the quality may deteriorate with respect to internet speed.
Download for iOS