Many of us have used the iTunes Store for downloading and buying songs, movies, and other things. However, in recent times, many users are facing an error that says, An unknown error occurred with Error Code 0x80092013. Most of the time, it also says There was a problem downloading with the same error code.
However, this error mainly occurs in the Windows operating system. Usually, This error occurs when we try to access the iTunes store or while downloading some media. We will tell you two simple methods that will fix the error. So lets jump right into these two methods.
How to Fix iTunes Store Error Code 0x80092013
This error can occur due to various reasons like incorrect time-date, outdated version of Windows, or due to some internet issues. Alright, we will cover all these issues in this article.
Let's move to the first method. We hope that the process which we are going to tell you will surely work.
Method 1: By Changing Internet Properties
1. Firstly right-click on the Start button. You will see some options there.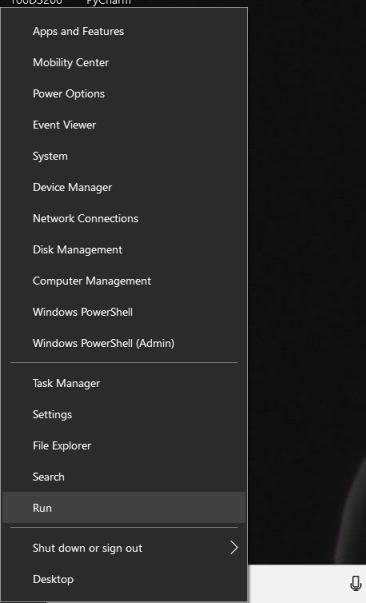 2. Secondly, click on Run. This will pop up a box. In this box type inetcpl.cpl and click on OK.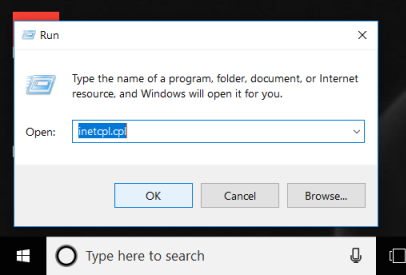 3. You will be prompted on this screen shown in the below image. Tap on Connections.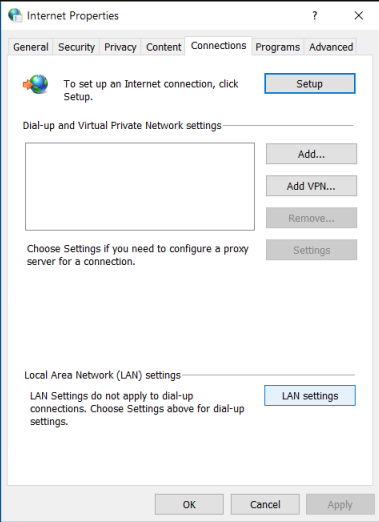 4. Now click on LAN Settings. It will open Local Area Network (LAN) Settings. Make sure that the box under Proxy server which says "Use a proxy server for your LAN" is unchecked/unmarked. (If this option is checked, then uncheck it.)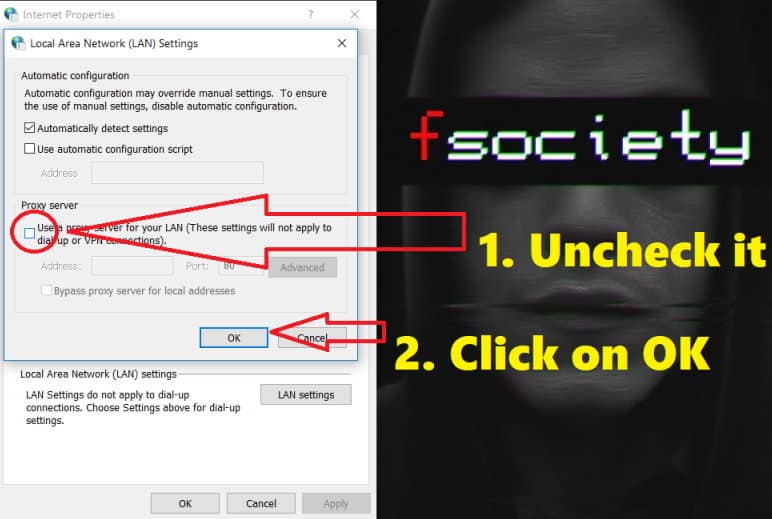 5. After following the above instructions, click on OK.
Now you must be able to access or download media from the iTunes store. Hopefully, it will solve your problem. In case if it does not work, then try this second method which we are going to tell you.
Method 2: Updating Time and Date
Since the iTunes Store checks the time and date of the system on which it is running on. Therefore, the error code 0x80092013 in the iTunes store can also arise due to the incorrect date and time of your system. To fix this, follow these instructions:
1. First of all, click on the Start button and go on the settings section.
2. On the next screen, you will see many windows settings. Just click on Time and Language, which will prompt you to the time and date section.
3. Now you will see the time and date of your PC. Make sure that your time and date are correct. Click on the change to update the right time and date.
4. Lastly, check your time zone, and if it is incorrect, then change it to the correct time zone.
The above process will sync your time and date correctly, and hopefully, it will solve the error.
From Editor's Desk
iTunes Store Error Code 0x80092013 can be pesky sometimes and might interrupt you from taking backup of your iPhone or iPad devices. You can fix this problem by using any of the two ways. Furthermore, you also know the reasons behind this error code. The above two methods are the best solution for this error.
Apart from this, you should also check your iTunes version, and if it is outdated, then you should update it first. Last of all, just follow the steps mentioned above correctly. We hope that this article will help you to solve this error.
Related Articles