Joker's Stash, the largest online marketplace for buying and selling carding data, is now shutting down. The admins of the site have announced this move today and specified an official date as of February 15th, 2021. While the exact reason wasn't mentioned, it confirmed that it's not returning again and all the data will be wiped out after the shutdown.
Joker's Stash Shuts Down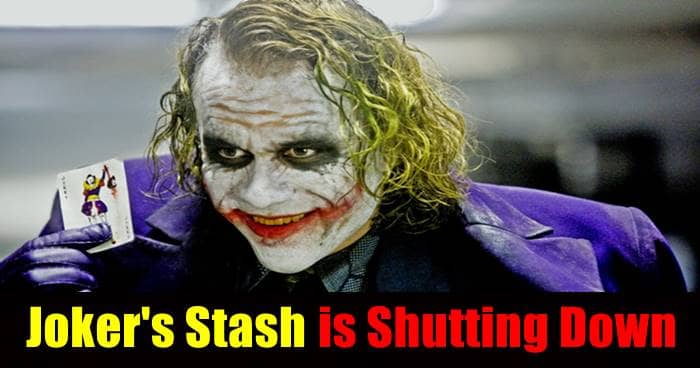 Carding data is one of the lucrative assets in darknet marketplaces. Last year, hundreds of millions of dollars worth of transactions happened over the carding data, with the majority of them happened in Joker's Stash. While it's having so much of a reputation for that, it's now announced to shut down after all!
Admins of Joker's Stash has announced this move in all the darknet marketplaces they used to advertise and on their own website. While the exact reason wasn't mentioned, it's speculated that it's closing before any other successful law enforcement shut down.
Also Read- Best Dark Web Browsers For Anonymous Browsing
Last year, the FBI and Interpol have seized four domains of Joker's Stash and sent shocks to everyone trading in it. Tough Joker's Stash admins clarified that the seized domains are just the proxies, and do nothing except redirecting visitors to the original site, their seizure has broken the customers' confidence.
Also, the user experience is gradually degrading with more complaints on the quality of payment card data. This started when the admin of the site left the marketplace dormant for a week when he was infected with COVID-19 last year. May the admins have learned that law enforcement would stamp them eventually, thus closing with pride now.
The date, as of February 15th, 2021, has given the customers exactly a month to spend all their balances. And for partners, Joker's Stash assured that all would get their payouts before shutting down. Also, it has warned customers to be aware of possible imposters in the future, as they strongly said that they're not returning!