As we are talking about the alternatives to OBS Studio, we should know why we are doing this. However, before that, let's discuss OBS, a video recording and live streaming software.
You can customize your screen while doing live streaming through this software. It is available for Linux, Windows, and macOS. The best part is the software is open-source, which means anyone can make a change with the help of source code.
Along with video recording and live streaming, you can do minor editing, like applying a filter and customizing the message. So now the question arises why we need OBS alternatives when doing a great job.
OBS Studio is, of course, the right choice, but in the market, a lot of software is developed. These software will provide you with better features than OBS Studio. You can't depend on OBS Studio for a lifetime.
Top Best Alternatives to OBS Studio 2023
OBS Studio alternatives will help you enhance your video editing and live streaming experience better. As technology updates, you should also be updated to the best one. This software is multitasking along with video recording and live streaming. You can also do video editing to a great extent.
We are not saying that OBS Studio is not suitable. On the contrary, it is best at its place, but you should have alternatives to carry out your work continuously. So let's check out the alternatives and find the best one.
1. Xsplit Broadcaster & Gamecaster
It will be best for you if you are a hardcore gamer and do live streaming of your games. The software is known for its quick and smooth setup for streaming with high-definition quality.
Through this software, you can do live streaming on various platforms, such as Youtube and Facebook. The impressive feature of this app is its customization and 24/7 support. With many features, the software will help you take your live streaming to the next level.
Visit Xsplit Broadcaster & Gamecaster
2. Elgato
The attractive thing about this software is its beautifully designed interface which attracts its customers. The best feature of this software is flashback recording, which will let you record your missed part. 
You can also add your voice in video or live streaming as a commentary. An additional feature is that you can customize the effects of the video and control the voice part. Software is designed to provide you with high performance and reliability. 
Visit Elgato
3. Steam
Many of you already know about steam as it is a favorite destination of gamers. It is the best software to replace OBS Studio in every aspect. Along with game streaming, you can manage the community here through communication.
You can also play various games with your online friends multiplayer. A steam community will also help you if you face any problems.
Visit Steam
4. Lightstream
If you have low specs PC and need a powerful software for steaming, it will work best for you. It is a browser-based streaming software that lets you stream on your low-end PC.
It is a good start for a beginner, and you can easily do a podcast or recording through a webcam. The best feature is it allows a multi-person to do steam in a single video.
Visit Lightstream
5. Player.me
It provides every tool to the gamer for the live streaming to make it more impressive. The best part is the software provides various templates that you can use in your steam to make it look better. The motive of this software is to bring the gaming community together.
It is like a social platform where you can add many people as friends and play games or live stream with them.
Visit Player.me
6. Discord
It is the best alternative to OBS Studio because of its brilliant feature, which will surely attract you. The best part of this software is that you can also access this through the browser from its website.
The different feature of this software is that you can develop your game and sell it to the discord community. It is similar to steam, but the different feature is you can also call your added friends to enhance the gaming experience.
Visit Discord
7. Bebo
It is similar to Lightstream as it is also designed for low-end PC. It will be best for you if you need decent software for steaming with fewer features but with speed.
The best part of its software is its 24/7 chat support which will help you with every issue. You can only do a live stream on Twitch as it discontinued Facebook and Youtube through this software.
Visit Bebo
8. Nvidia Shadowplay
If your system has a GeForce graphics card, this software will make your gaming and streaming experience amazing.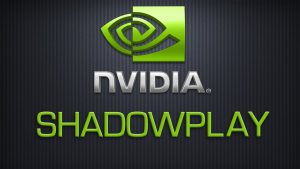 The software works excellently with the Geforce graphics card, as it has all drivers for that graphics card. In addition, it will maintain your PC  performance as it encodes from GPU, ensuring you will get excellent speed while streaming.
Visit Nvidia Shadowplay
9. Gameshow
This software is different from all the above because of its unique features. For example, the software will help you quickly start any video without loading as it loads the video in parts that enhance your experience.
Another good thing about this software is you can integrate it with steam. The software will allow you to manage your playlist and capture video from the console. This software's best feature is adding any music to your podcast to make it more impressive.
Visit Gameshow
10. Vokoscreen
It's designed for the average user who doesn't need powerful features. The software provides a user-friendly interface to help you easily access any feature. Moreover, it contains all the essential features for average users, like a full-screen recording magnifier.
The best thing about this software is classified into three categories screen, multi-screen, and Hi- Dpi support. All these categories provide different features needed by different users.
Visit Vokoscreen
11. Bandicam
Bandicam is one of the most famous screen recorders and many youtube are actively using it. Even if it doesn't support live streaming, it deserves to be the best alternative to OBS studio. OBS is complicated to use, but this isn't the case with Bandicam.
In terms of recording screen, Bandicam offers three recording modes, i.e., Recording screen, Game recording mode, and Device Recording mode. You can easily find these functions in the navigation toolbar in the interface. The best part is that you can record up to 60fps, making it best for video game recording.
Visit Bandicam
12. ActivePresenter
Active Presenter is a great and free-to-use alternative to OBS studio. It is an all-in-one screen recording solution for both Windows and Mac users. ActivePresenter allows you to record video and audio from your computer at full HD without a watermark or time limit.
On top of that, there are several functionalities where you can include images and video annotations. ActivePresenter is free to download and use for personal purposes, making it perfect if you have a tight budget.
Visit ActivePresenter
13. Movavi Screen Capture
Movavi Screen Recorder is another professional alternative to OBS studios. Movavi is built around creating video tutorials, but it can be used for skype calls, recording game footage, and much more.
You can adjust the recording frame rate to 60 frames per second and customize the area you want to capture. The great part is its ability to connect an external mike, making it perfect for youtube videos, especially podcasting videos.
Visit Movavi Screen Recorder
14. Live
Live is a live streaming software available for Windows, Mac & iOS devices. It also works with internet-capable cameras such as Go-pro. Live is designed for business purposes and makes it easier to broadcast your live stream to multiple platforms. A true timesaver!
Live is free to use for Facebook & youtube live streaming for personal use. However, you can unlock other features at just $9.99 only.
Visit Live
OBS Studio is a popular software among professional trainers and streaming online. However, there's a lot of OBS alternative software available, and this guide offers suggestions for the most suitable free software similar to OBS. Some run exclusively under Windows PC or macOS, while others are available on desktops and mobile devices.