Most of us know about the Roblox Gaming platform, where millions of gamers communicate with each other and show their gaming skills.
It allows you to play games that are created by others. Roblox has many games on its platform, from puzzles to funny to scary games.
Different genres are available in the gaming world, and some players want to get entertained in other ways. One of the methods is playing Scary Roblox games.
These Scary / Horror Roblox games are fun and have great suspense. Now directly jump into the Compilation of the best horror Roblox games; you can pick according to your need.
Best Scariest and Horror Roblox Games in 2023
1. Dead Silence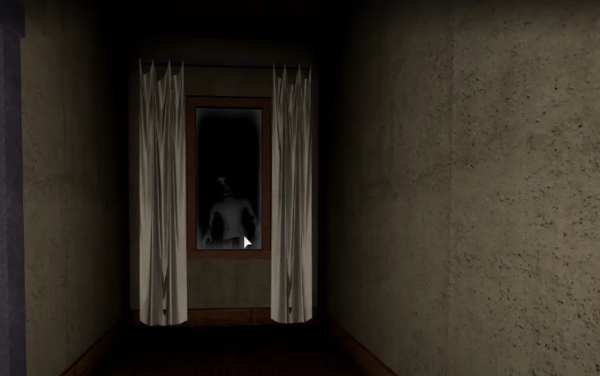 Dead silence is the best horror Roblox game for those who like to play action and violent games. The game has different types of challenges, and the players face some random odds.
A maximum of three players are allowed in the game as if you play alone, it might be scarier. The player (you) are an investigator who gathers every piece of information about Mary Shaw.
As you go further, you reveal new mysteries about Shaw. Once the game is finished, you might face Mary Shaw.
2. The Horror Elevator
As in the name, we can see, Elevator, which means the player is in the Elevator and stops at a random floor. There are 24 floors, and each has different scary scenes.
As the player reaches to next base, the difficulty level of the game increases. You can play this game online with any random player.
You need to be ready to fight against other killers on each floor. The game keeps adding new floors and killers.
3. The Mirror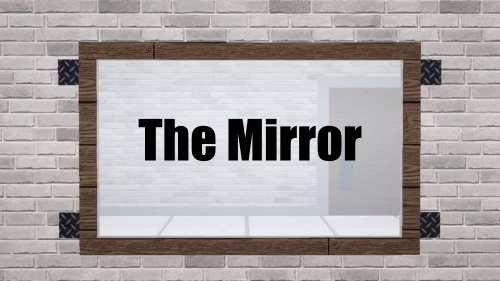 The Mirror is a single-player horror game created to make a strange face in the Mirror. It is based on real psychology. This game represents the phenomenon of reflection. You must drive through a difficult obstacle course based on events leading to new challenges.
When the room lights dim, the fun begins as you hear sounds and see visuals. All the kids who want to enter this game get a warning before starting.
4. Alone in A Dark House
In the title, you can see the word 'Alone,' which means you will be alone in the dark house. It is a mysterious, theatrical horror game, where you will be the investigator who travels to town to investigate a brutal vehicle and discover some dark secrets about the family.
You will see the ghost visuals in the room. It allows 20 players at once in the gameplay, and the player can earn badges by completing the tasks.
5. The Apartment
The Apartment is a super scary Roblox game where you must explore apartment buildings. The players need to go to the buildings, but your way will be scary when you go to the top of the Apartment. You can win all the obstacles that come your way. When users reach room 705, they will have a mysterious time.
With the help of the map, you have to walk around and reach the seventh floor. However, the gameplay is a bit slow and will take longer. While playing the game, you can do a Discord voice chat to get the best experience.
6. Piggy Traitor Mode
It is a multiplayer horror game on Roblox where one of the players is randomly selected as a traitor. The game creator has added other modes, i.e., Traitor Game Mode, after the success of Piggy Mode.
A random player is selected as a traitor; if you are the one, you will see a cutscene in the house. You will join hands with Piggy to take down other players by playing some tricks.
The twist comes here as no one is your friend, neither Piggy nor the Survivors, so anyone can attack you.
7. Zombie Attack
In starting, the game might not be scary, but as it continues, the Zombie Attacks game becomes one of the most difficult games on Roblox. Like other Zombies survival games, make the team with your friends and win the waves of zombies. You can earn rewards and XP by killing the boss and rare zombies.
You will unlock new weapons and challenges in the game as you go ahead. If you die, you will become a zombie, and the players who were your friends will become your enemies.
8. Nightmare Mine
It shows a mining facility attacked by zombies who were miners but later turned into creatures. They will eat your brain, and you have to stop them from spreading and discovering a path to escape the place. Nightmare Mine is a multiplayer game where a player is trapped with 8 other players in the mine.
It is the scariest mining game and has the best graphics. We can say this game is a little different from other Roblox scary games. If you want a horror-plus action game, then this is for you.
9. The Mimic
It is a first-person horror game you can play with a group of friends. The game is a multiplayer Roblox horror game where you're an old high school student who returns to his former school to search for his classmates.
There are many creatures and mazes. The players must find the best strategy and tool to stay alive. There are several chapters. Players must locate certain essential items on maps to unlock the map.
10. Finders Keepers
Finders Keepers is a Roblox game for horror enthusiasts, forcing you to fight to conquer your fears. You're a detective again, but this time, your specialization is in the realm of the supernatural.
After being assigned to investigate bizarre events in your family's home, you must find out what happened to the family by identifying the clues.
These clues will be revealed as a series of dark spaces hidden from view and searching for discs you have to collect.
Be cautious of the fact that there's a ghostly entity in the discs that can keep you awake. Finders Keepers is an incredible mysterious horror game full of terrifying jumps and frightening sound effects.
11. The Darkness Beyond
The Darkness Beyond is one of the incredible Roblox scary games that horror game lovers should try. It's a single or multiplayer game, you can play accordingly with your friends.
This horror-based survival game provides an apartment to stay in and protects it from darkness, evils, and many more—all you have to do is close the door and windows when terrifying evils want to get in.
12. DOORS
Regarding Roblox horror games, you can give a shot to DOORS. It's a mix of puzzles, horror, and survival game so that you can imagine what you will taste inside the game.
On a mission of DOOR 100, there are a lot of challenges that you have to stand against. In the hotel lobby, multiple elevators are available, and each Elevator takes you to another floor, so you have to solve puzzles to escape. And yes, there are also scary creatures to avoid.
13. Murder Mystery 2
Murder Mystery 2 is a scary Roblox game as well as it has a fantastic story. The story of the game is quite simple and divided into three different teams: the murderer, the sheriff, and the innocent team.
As usual, murderers will smash everything that they see in front of them. Innocent always try to hide and run away from murder. And the sheriff's team works with innocents to stop the murderer. However, the game has built on a scary map.
14. BEAR (Alpha)
When it comes to the best Roblox scary games, BEAR survival-based horror games surely deserve a spot. In a map, ten players fight against each other. One of them is a BEAR who has to kill everyone.
All players will get many resources to stand against the BEAR. To take the BEAR you might need the assistance of other teammates. Make a team with other players, and continue to fight against the BEAR.
We hope you will enjoy the above scariest Roblox games by yourself or with your loved ones. Roblox is a top-rated game, and it's not limited to specific platforms. Chromebook users can download Roblox without difficulty.
However, if you become bored of the game, there are plenty of other games similar to Roblox that you can try instead. Do you have a suggestion for other Roblox games? Tell us about it via the comment section below!